Splat! The Early Works of Jonathan Doe (Vile Video Productions DVD #13)
$

25.00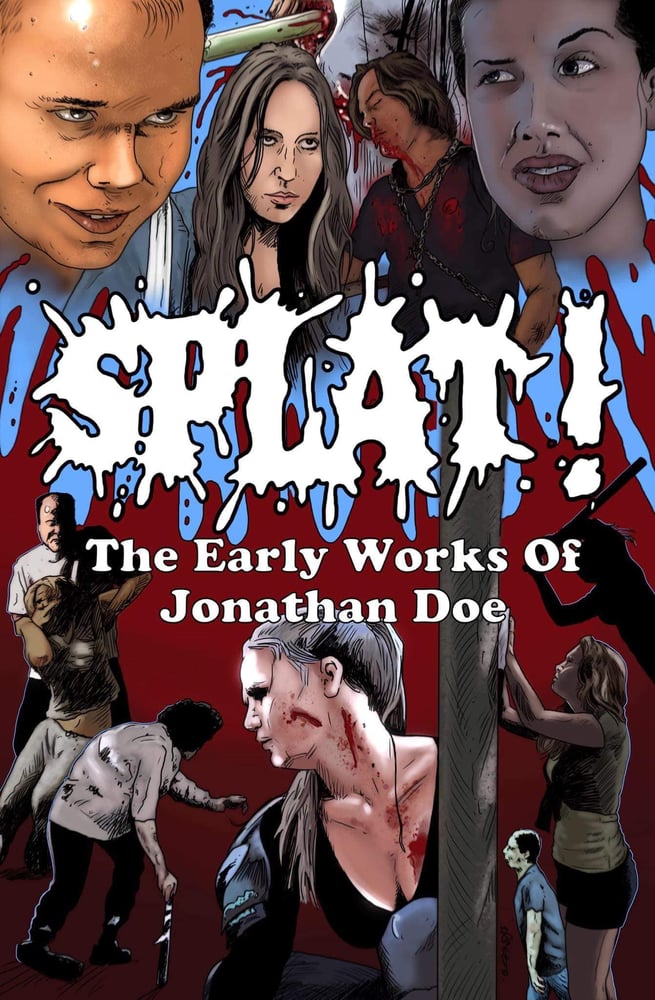 THIS IS A PRE-ORDER. THIS ITEM WILL BE RELEASE ON JULY 12 2023. ANY ITEMS PURCHASED ALONG WITH THIS ORDER WILL BE SHIPPED ON THE RELEASE DATE.
SPLAT! is an exclusive look into the early days of Putrid Productions and the student films of founder Jonathan Doe. Featuring three splatter and camp filled short films never before shared with the public. As well as the documentary Repugnant: An Oral History of Putrid Productions. Making SPLAT! the ultimate companion piece for any die hard Putrid fan!
This Two-Disc Set Includes:
Fistful of Girlfriends (2009)
Fuckboy Bruce gets what's coming to him when the three girls he is cheating on learn about each other and decide to team up and enact their revenge!
Chomp (2009)
Thought to have been lost for over a decade and only recently rediscovered, Chomp is the long lost film of a blond bombshell fighting to survive in a post-apocalyptic zombie infested world!
Justification for Manslaughter (2010)
Katie has a creepy neighbor. He watches her walk home from school everyday, she thinks he might have stolen her dog, and her panties keep going missing from her underwear drawer. Until one night when Katie's suspicions become a reality and she has to fight for her life and fend off her neighbor from abducting her.
The Harvesting of Eden (2020)
A bizarre reconstruction and retelling of the biblical origin of man. Centered on Mother Nature as she germinates life by planting undeveloped fetuses into the Earth's soul to blossom into human children for her to nurture.
Repugnant: An Oral History of Putrid Productions (2023)
Follow Jonathan Doe as he shares the origins of Putrid Productions, from its initial concepts developed on a bus in Tanzania when he was 19, to its early days as a bootlegging film conservation archival outfit, to its rebranding as an official production company and distribution label for independent transgressive underground cinema as you know it today!